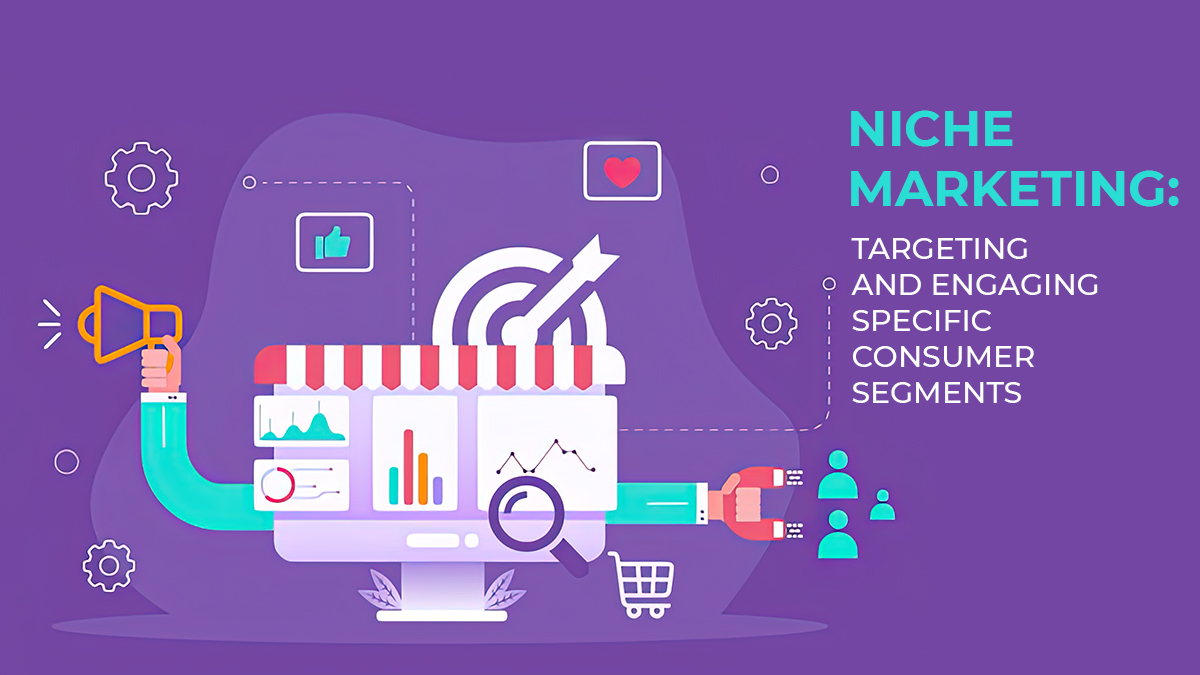 In the dynamic landscape of modern marketing, businesses are constantly seeking innovative ways to reach their target audience. One such approach gaining traction is "Niche Marketing," a strategy that involves focusing on specific consumer segments rather than a broad market. By catering to the unique needs and preferences of a well-defined niche, businesses can build stronger connections with their audience, leading to increased brand loyalty and long-term success.
Understanding Niche Marketing:
Niche marketing involves identifying a small but highly specialized segment of the market and tailoring products, services, and marketing efforts to meet their specific demands. This approach contrasts with mass marketing, where businesses aim to reach a wide range of customers with generalized offerings. Niche marketing embraces the concept of quality over quantity, aiming to become a recognized authority within a smaller, more receptive audience.
Advantages of Niche Marketing:
1. Enhanced Relevance: By concentrating on a specific group, businesses can align their offerings precisely with the interests and needs of their target consumers. This enhances the relevance of products and services, increasing the likelihood of customer satisfaction and loyalty.
2. Reduced Competition: Focusing on a niche allows businesses to face less direct competition, as they cater to a specific subset of the market. This can lead to higher profit margins and lower marketing costs compared to competing in crowded markets.
3. Stronger Brand Identity: Niche marketing enables brands to establish a unique identity within their targeted segment. This distinctiveness fosters brand loyalty and builds a community of engaged consumers who identify with the brand's values and mission.
4. Personalized Customer Experience: Niche marketing allows businesses to provide a more personalized and tailored customer experience, addressing specific pain points and delivering exceptional service.
5. Higher ROI on Marketing Efforts: With a narrowed focus, businesses can allocate their marketing budget more efficiently. By investing in channels that effectively reach their niche audience, they can achieve a higher return on investment (ROI).
Strategies for Successful Niche Marketing:
1. Market Research: Thorough market research is critical to identify and understand the needs, preferences, and behavior of the target niche. This data-driven approach ensures that businesses develop relevant products and services that resonate with their audience.
2. Create Compelling Content: Engage your niche audience by producing valuable and compelling content that addresses their pain points and interests. This content could be in the form of blogs, videos, or social media posts, helping to establish the brand as an authoritative source.
3. Build a Community: Niche marketing thrives on community-building. Engage with your audience through social media, forums, or online groups to foster a sense of belonging and encourage discussions around your brand.
4. Optimize SEO for Niche Keywords: Identify and use niche-specific keywords in your content and website to improve visibility and attract relevant traffic.
5. Leverage Influencers: Collaborate with influencers who have a significant following within your niche. Their endorsement can boost your brand's credibility and expand your reach to a highly targeted audience.
Niche marketing has proven to be a powerful strategy for businesses aiming to create a meaningful impact in the modern marketplace. By targeting and engaging specific consumer segments, businesses can foster deeper connections, cultivate brand loyalty, and achieve sustainable growth. As the business landscape continues to evolve, niche marketing remains a vital tool for brands seeking to stand out and make a lasting impression on their audience.
Keywords: #NicheMarketing #TargetedMarketing #SpecificSegment #ConsumerSegments #MarketingStrategy #BrandIdentity #CustomerExperience #BusinessGrowth #BrandLoyalty #MarketResearch #ContentMarketing #CommunityBuilding #InfluencerMarketing #SEOStrategy #DigitalMarketing #SmallBusinessSuccess #MarketSegmentation #Personalization #EngagedCustomers #NicheAudience #ROIonMarketing